The STRIMA Organization has a few different awards they present to their members.  
STRIMA's Award For Innovative Risk Management (AFIRM) program was established to recognize innovative, impactful and/or effective risk management processes, programs or tools states have implemented to solve specific problems or create improvements in a particular area of a risk management program. The state must be able to qualitatively and quantitatively identify the impact of the implemented solution or practice. The intent of the award is to recognize a specific process, program or tool, and not a Risk Manager or State for their program as a whole.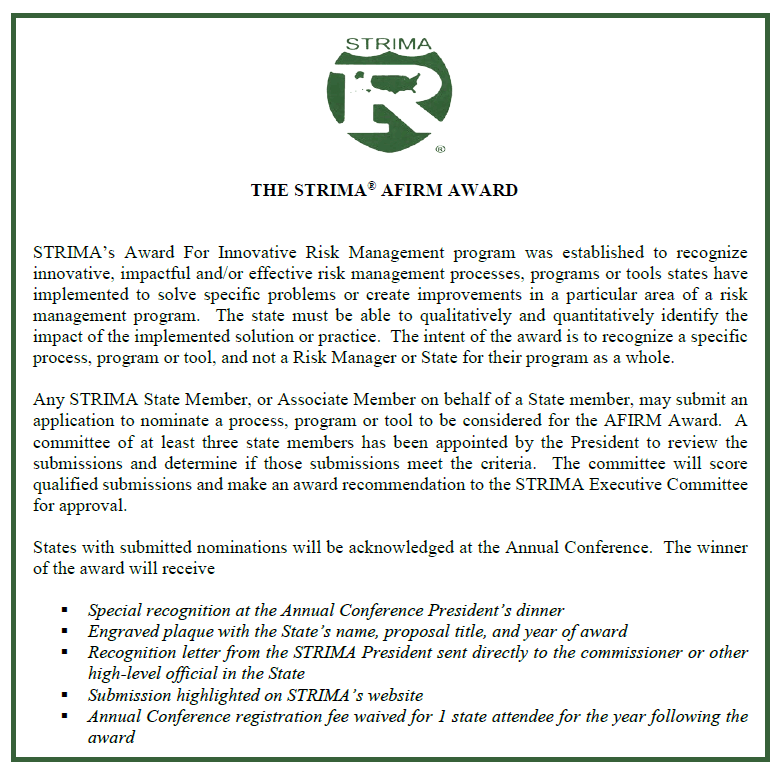 STRIMA PEER AWARD
Originally called a "Certificate of Appreciation Award", The PEER award is a STRIMA lifetime award with no set criteria and is not given out annually.  It is given to a State member who has provided great service to STRIMA and who has moved the STRIMA organization forward.  There has been six awarded in the past, become a member to see who has won these awards!